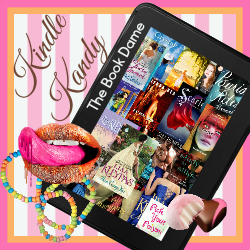 Kindle Kandy
is a weekly post hosted at
The Book Dame
where "We scan our shelves and ereaders to rediscover books that we own but have not read,"
Series:
Divergent #3
Author:
Veronica Roth
Genre:
young adult, science fiction, romance, post apocalyptic
The faction-based society that Tris Prior once believed in is shattered - fractured by violence and power struggles and scarred by loss and betrayal. So when offered a chance to explore the world past the limits she's known, Tris is ready. Perhaps beyond the fence, she and Tobias will find a simple new life together, free from complicated lies, tangled loyalties, and painful memories.
But Tris's new reality is even more alarming than the one she left behind. Old discoveries are quickly rendered meaningliess. Explosive new truths change the hearts of those she loves. And once again, Tris must battle to comprehend to complexities of human nature - and of herself - while facing impossible choices about courage, allegiance, sacrifice, and love.
Told from a riveting dual perspective, ALLEGIANT, by #1 New York Times best-selling author Veronica Roth, brings the DIVERGENT series to a powerful conclusion while revealing the secrets of the dystopian world that has captivated millions of readers in DIVERGENT and INSURGENT.
Allegiant
is a book I have in my shelf for more than a year. I read the first book more than a year and a half ago, the second book more than half a year ago... now I can't seem to pick this one up. I've lined it up for this season's tbr list. Really hoping I'll get around it soon.
Series:
Lumikki Andersson #1
Author: Salla Simukka, Owen F. Witesman (translator)
Genre: young adult, crime fiction, mystery, thriller, suspense contemporary
In the midst of the freezing Arctic winter, seventeen-year-old Lumikki Andersson walks into her school's dark room and finds a stash of wet, crimson-colored money. Thousands of Euros left to dry—splattered with someone's blood.

Lumikki lives alone in a studio apartment far from her parents and the past she left behind. She transferred into a prestigious art school, and she's singularly focused on studying and graduating. Lumikki ignores the cliques, the gossip, and the parties held by the school's most popular and beautiful boys and girls.

But finding the blood-stained money changes everything. Suddenly, Lumikki is swept into a whirlpool of events as she finds herself helping to trace the origins of the money. Events turn even more deadly when evidence points to dirty cops and a notorious drug kingpin best known for the brutality with which he runs his business.

As Lumikki loses control of her carefully constructed world, she discovers that she's been blind to the forces swirling around her—and she's running out of time to set them right. When she sees the stark red of blood on snow, it may be too late to save her friends or herself.

Winner of the 2013 Topelius Prize, Salla Simukka is an author of young-adult fiction and a screenwriter. She has written several novels and one collection of short stories for young readers, and has translated adult fiction, children's books, and plays. She writes book reviews for several Finnish newspapers, and she writes for TV as well. She lives in Tampere, Finland.
As Red As Blood
, is an interesting mystery-thriller. I remember coming across a review that really made me want to try this. When I saw this up for download on netgalley, I immediately sent it to my kindle reader. I totally forgot about this one because of the newer books I get but with the third book coming up soon, I'm really hoping to this and be ready for the third book! :)